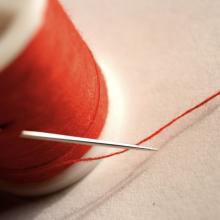 EDINBURGH TAILORS' STRIKE
Beyond the fact that numbers of men are leaving the town for other work, nothing fresh transpires this morning in connection with this dispute from the men's point of view. The communication which came from Graham Hunter from the masters' point of view has been referred to the Executive in Glasgow, and therefore, if the dispute is advanced a stage will come from that quarter. The strike roll now stands at about 550.
____
THE METHODS OF THE "UNION SMASHER."
INTERVIEW WITH MR GRAHAM HUNTER.
Mr Graham Hunter, who has earned the sobriquet of the "Boss Union Smasher" was seen in Edinburgh this morning by an "Evening News" representative. Mr Hunter, who is middle-aged, brusque, and alert in manner, declares himself at present to be up to the neck in work, having numerous other disputes on hand, which, along with this Edinburgh one, occupies all his time, and also that of a fairly large staff of assistants.
He finds something to admire in both sides this dispute, declaring the masters on the whole to be broadminded and generous, and the workmen a very honest and respectable set, but they have, he declares, been led away by irresponsible leadership.
He was extremely anxious that the matter should be remitted to arbitration—he had the figures from the masters' side, and they could be compared with the figures which the men would bring forward and an amicable settlement perhaps arrived at—but now that he had entered on the fight—should no compromise be arrived at as the result of his letter—he meant to see it through, and he was justified in the hope, looking to his past record and present circumstances that he would come out on top.
"GIVE IT THREE WEEKS."
This was Hunter's confident assertion with regard to the length of the strike. At least, he added, let us see the King's levee past, and the consequent rush there was to have tailoring orders completed, and the masters could win in their own time.
A CONTRACTOR NOT AN EMPLOYER.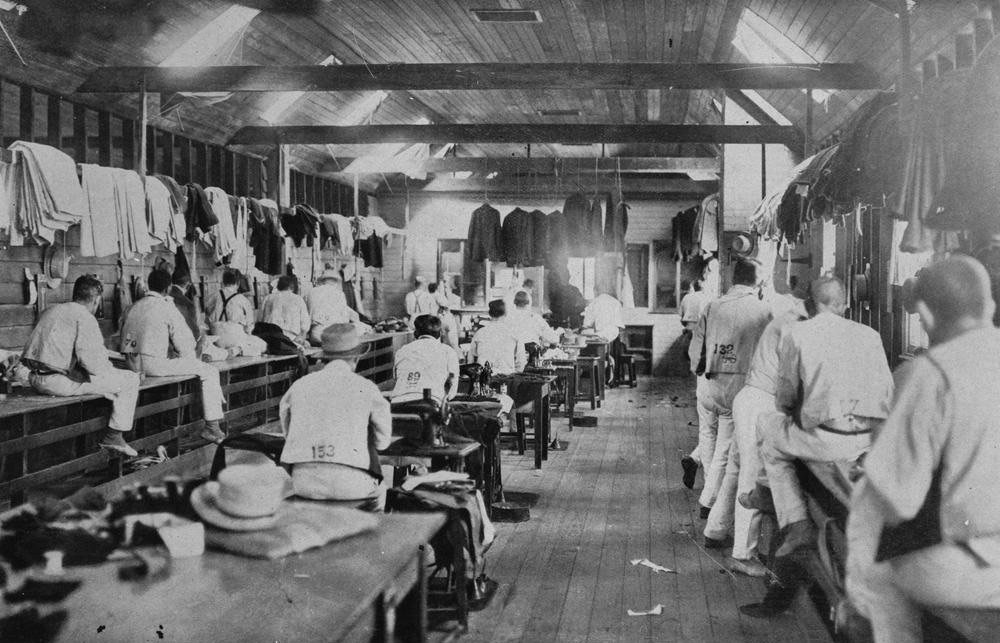 "I am what you may call contractor in this job" was his reply in response to a query as to what position he actually stood in. "I take the whole responsibility upon myself, and brook no interference, although I would not object to any employer coming forward at any conference I might have with the men, and giving voice to his opinion."
Mr Hunter stated that aCcording to his methods he was now looking for suitable premises, wherein the employees he was bringing into the city might stay. These, of course, required to be sanitary, and otherwise conform to the laws of health, and he was already in negotiation for such premises and hoped to be able to have them ready in a very short time.
"I engage the men and women, pay their wages, and conduct the whole matter through, and I have already 300 tailors and tailor-esses in readiness to come on to Edinburgh when the proper time has arrived for bringing them in. Dublin and London will supply a considerable contingent, as employees have to be brought from these quarters for some of the more particular work which is executed in Edinburgh.
Mr Hunter stated that had sent several thousand pounds worth of work already out of the city. "I know that work is being closely watched," he added, "but a parcel is not always the best thing, nor is the most direct road the better. I had a gentleman applying to me from an English centre, who offered to do as much work as could be sent him, and that by union labour, too—give two fittings on, and yet clear a handsome profit."
Mr Hunter mentioned a very large sum which he has at his back, and of which he says he can spend every penny before he would seek to call on the masters. "I am aware," he said, "that I'm watched  by pickets, but I'll give you an example of what was done in the shipping dispute in Glasgow. It would be thought that the Central Station in Glasgow was the best place for bringing men into. I ran a special to a certain port, shipped the men straight to the docks, and left the pickets standing at the station."
Mr Hunter mentioned his previous connection with Edinburgh in connection with the printers, and said that in this instance he should have liked to have also seen a settlement. He had been pressed to take this matter up, and as he had said, would see the matter through. Asked when he meant to bring the employees from other centres into Edinburgh, Mr Hunter said that, as could be understood, that was a secret he could not divulge, but they were ready to come when wanted.
Edinburgh Evening News, 15 April 1903
*****
EDINBURGH AND DISTRICT TRADES COUNCIL.
THE TAILORS' STRIKE.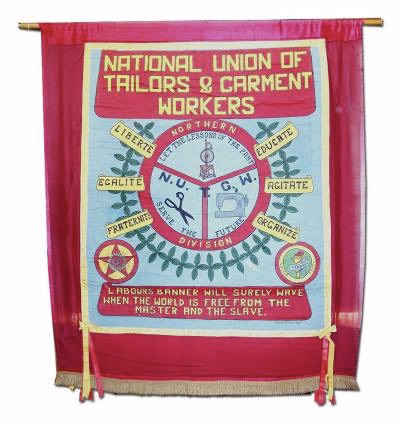 Alexander Muir, on behalf of the tailors, stated that since their last meeting a new development had taken place in connection with their dispute. After explaining the position of the men and masters with regard to recent meetings, he said that the men were going to fight to the end. The masters had now handed over their case to Graham Hunter. (Cries of "Rats" and laughter.) Any communications made by the men to the masters must now go through the hands of that gentleman. ("Bosh.") Their association had not and would not reply to any communication sent by Mr Graham Hunter, whom they intended to ignore altogether.
Mr Muir was of opinion that the tailors had been long enough demanding the increase of a halfpenny an hour. Eight towns in Scotland had received the increase during the last year, and forty towns during the last seven years. It was time they had the increase also. (Hear, hear.) The men were thoroughly organised, and the roll at present numbered 460.
A number of the men had been sent out of town, while 300 had received the halfpenny. The men could not now fall back. It was a case of defending their trade union. With Graham Hunter, the masters wanted to smash the union. They wanted new conditions of labour in the workshops, and the men must fight for the life of their association. Mr Thomas Wilson (secretary) moved that the Council take what steps are necessary to assist the tailors in bringing the dispute to a successful issue.
There were rumours going about that clothing was being made in the city under conditions which if the public knew they would cry out against, that it was being made in fever dens—("shame")—and slums of that kind. Other delegates voiced their opinions all in favour of the tailors. Mr Brunton (French polishers) seconded, and the motion was unanimously agreed to.
The chairman said that the tailors had nothing to fear by the introduction of Graham Hunter into the dispute. Mr Muir stated that two lorry loads of bedding and provisions had been taken to a  hotel in West Register Street, in which Graham Hunter intended accommodating men. He believed that about 20 men had been imported into the town that night. The matter then dropped.
Edinburgh Evening News, 22 April 1903
*****
LAD WANTED to look after motor car; will be taught  to drive.—Apply 5 Randolph Lane.
Edinburgh Evening News, 25 May, 1903
*****
THE EDINBURGH TAILORS' STRIKE.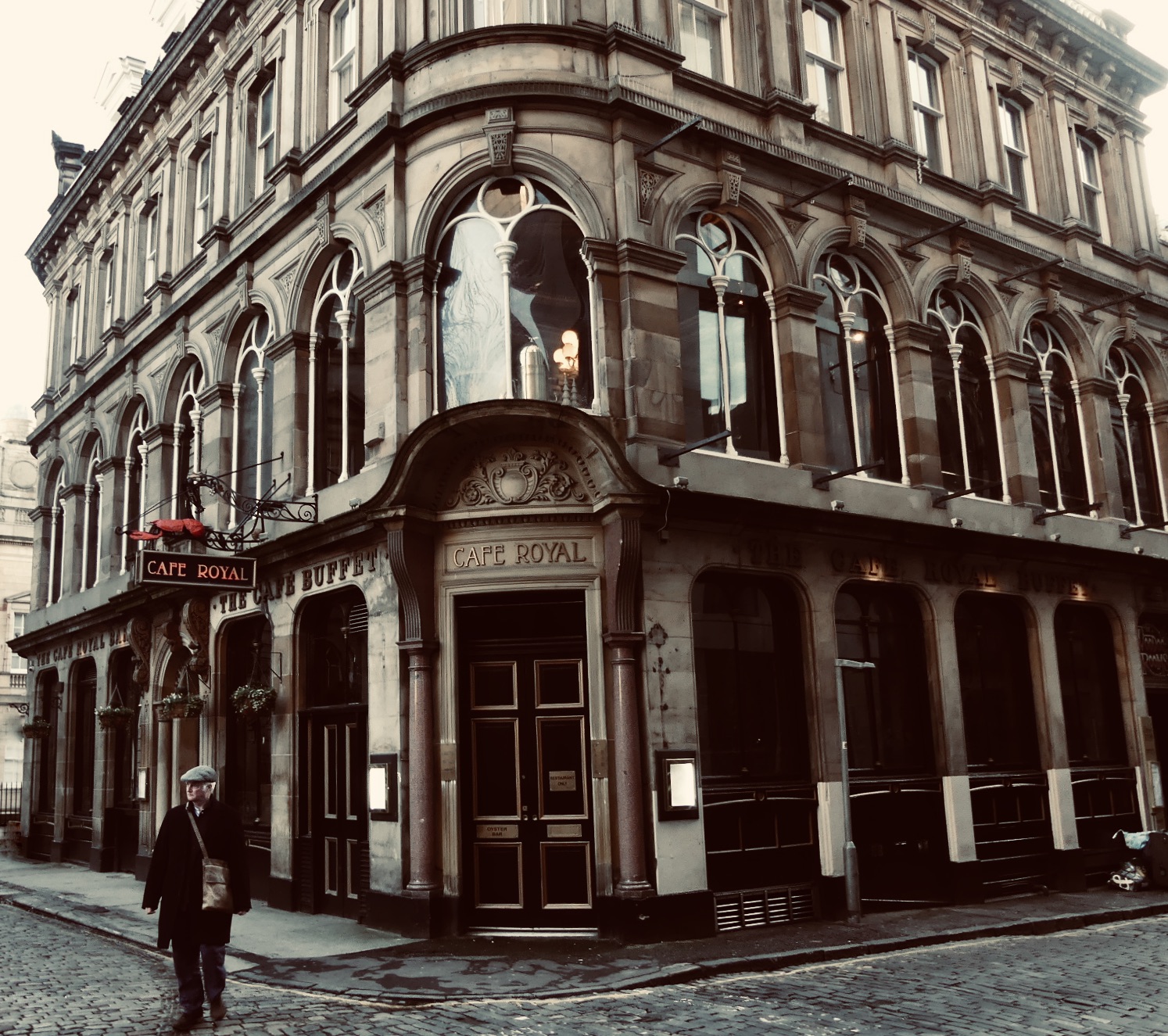 At the meeting of the trade, held last night in Glasgow, it was unanimously resolved to support the Edinburgh men in their demands. At the headquarters of the men this morning there is nothing further to report than that the arrangements for the demonstration this afternoon, and in the evening, are being perfected.
ARRIVAL OF MEN FROM GLASGOW.
When the delegates to the Glasgow meeting were returning to Edinburgh last night, they were witnesses of the importation of the first batch of men introduced by Mr Graham Hunter, to the number of about 20. The men were brought into the Caledonian Station late last night, accompanied by Mr Hunter, and landing at the station were driven off in four cabs.
Mr Hunter has taken premises in the Cafe Royal building, West Register Street, where the twenty men brought in last night are at present lodged. On the first floor there are three large rooms intended for workshops and on the flat above are six rooms to be used as sleeping apartments, while there is also lavatory accommodation. Everything at present is in a disordered state, and every man of Mr Hunter's staff was this morning doing his utmost to get the premises into order.
On the first flat the kitchen is situated, and a large quantity of stores hare already been taken in, and when a visit was made this forenoon preparations were being made for the cooking of the mid-day meal. The beds are provided with spring mattresses, and so far as light and air are concerned the sleeping apartments are very satisfactory. So far only beds have been provded for the men who arrived last night. But a large quantity of bedding is lying in the premises ready to be put up as soon as the other twenty men who are coming from Glasgow arrive. The bedding, Mr Hunter explained, had come from Ireland, where a strike was being fought, and where the strikers, he explained, had had to accept the lesser sum, which was, he declared, "the Irishman's rise."
This morning already a quantity of work had come in, but this could not be begun to for some little time yet through the lack at present of the necessary working materials, but a start would, it was hoped, be made in the course of a few days. Mr Hunter gave as his opinion that he would probably get 25 per cent more work out of the men he was bringing, through working them a little longer, although he was not saying that the men he was bringing were in any way superior to the men out on strike. One of the rooms on the first flat is intended for ladies' work. Mr Hunter mentioned that he was negotiating for eight other places in town, in addition to the present one.[1]
Edinburgh Evening News, 22 April 1903
[1] The strike, which had begun in March, lasted longer than expected. Hunter was put in charge of the masters' campaign around 14 April, but once the strike had spread to Glasgow and Aberdeen his contract was ended in June and he took up a new project to recruit (presumably non-unionised) labour for a factory in Canada. EEN  later described his employment and practice in Edinburgh as 'unhelpful'. In July, the Board of Trade intervened, but it was not until 18 September that a compromise was reached. Operatives withdrew their demand for increased wages in Edinburgh and opposition to a reduction in wages in Glasgow. In return it was agreed that a more accurate log of their working hours be kept. Masters' rights to organise workshops and distribute work were affirmed. Former employees were to be re-hired wherever possible.
Images 1 and 2 (Wikipedia, Creative Commons); 3 (Working Class Movement Library).