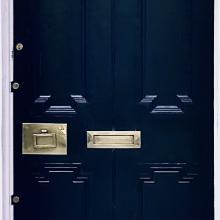 Yesterday we came across guidance for over-70s and vulnerable others on receiving deliveries.

It comes from Dr Richard Simpson, an Honorary Professor of Health Sciences & Sport at Stirling University; Visiting Hon. Professor at St Andrews University; retired MSP; former GP; psychiatrist; Community Union member.

We trust his advice, and repeat it unedited below.
1. Create a 'red zone' just inside your front door and leave deliveries there.
2. Leave items packed in cardboard and paper for 12 hours.
3. Leave items packed in plastic, glass or other hard materials for 3 days.
4. If you need items from plastic etc. earlier
EITHER wash them in soapy water, leave to dry, then open
OR open wearing gloves then, if gloves are vinyl wash them in soapy water; and if
gloves are soft, leave in 'red zone'.
5. When you come in from your once-a-day exercise, leave outer coats and shoes in 'red zone' if possible, then immediately wash your hands.
--------
FOLLOW THE LINK ABOVE HERE.