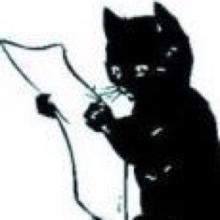 As you read this, printed copies of the September Spurtle are already returning to Broughton streets like students tiptoeing up common stairs and greeting their friends in a masked whisper.
Hands over your ears … Issue 299's Page 1 roars into action with three planning stories and the small matter of a small helipad in the second New Town. You will be left puffin.
On Page 2 we examine an odd-shaped solution, multi-tasking, road chaos, Christmas conundrums, and the niceties of up-close-and-personal social distancing. There's plenty to get steamed up about.
A new face in town features on Page 3, as do a little-known rear end, book lovers' traffic lights, and the damning of grandiose proposals with faint praise.
Page 4 reports on a literary plot, a shortage of plods, and the success of locals in seeing-off unwanted sponsors.
All in all, it's a bumper issue of news, views, and interesting other bits legible between the lines for those with a magnifying glass and a mind to do so.
Black-and-white printed copies will be available all over Broughton and beyond tomorrow, with colourfast pdfs downloadable here from midnight tonight.
If you have ideas, news, legs, photos, or words to offer we'd love to hear from you. Please email us at spurtle@hotmail.co.uk