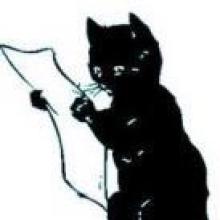 As you read this, early copies of the November Spurtle are already filtering out across the barony like leaves borne on an Edinburgh autumn breeze. Horizontal, at high speed, and soggy.
Page 1 starts with reports about roads, rubbish, riverbank accommodation, a new place to stay, and an enormous inflatable monkey.
It continues on Page 2 by examining space and what to do with it, capital nuisances, fresh fish, a lack of therapy, and a movie-related fart in the dark in Warriston.
Page 3 takes off with a profile and poetry, flies smack into a brick wall, and sheds new light on the New Town. There's an exasperated finger-wagging at footway intruders, word on root-and-branch challenges, news of the stop-start position of stops, and a green flag notable by its absence.
The paper ends as usual on Page 4, this time with the latest on lets, new biscuit-related developments, an evolving lack of change in Greenside, and the welcome return of hotel balconies.
In short, if you're interested in all the local minutiae and none of the big news about the old Royal High School, Issue 301 (concluded with perfect timing just before Thursday's major planning decision) is exactly the right read for you.
It will be available in our trimmed-down Covid-shaped range of shops, services, mini-libraries and distribution boxes across Broughton and beyond from tomorrow. Alternatively, you can download the whole shebang as a colourful pdf from midnight tonight HERE.