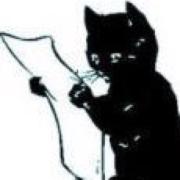 As you read this, advance copies of the October Spurtle are already dispersing across the barony like dropped PPE masks on an easterly breeze.
Page 1 contains a refusal, an appeal, a crisis, and 'an absolute disgrace'.
Page 2 takes a deep breath and calmly outlines a delay, a declutter, a bit more detail, and a desire for improved fresh air. Plus Enlightenment, a toucan, Walnut Whips, and an occult reference to an unusual body part most human beings don't like to talk about.
Everyone likes a good seat, a fine tune, and a street-specific crowdfunder – Page 3 should therefore float boats left, right, and centre. It will also please those who enjoy an outraged splutter followed by sudden relief, the opportunity to spend money on electricians, and phantom defaecators.
We conclude on Page 4 with an injunction, an award, and some unsolicited advice to officialdom.
In short, Issue 311 contains most of what you need to know if you're going to your first Broughton dinner party since March 2020 and want to seem more in touch with reality and less socially inept or barking bonkers than you really are.
There is no charge for this service, although as always we welcome financial and informational contributions at readers' earliest convenience.
You can pick up a copy at any of the usual retail, entertainment, and institutional outlets that haven't shut permanently or banned customers owing to the pandemic, or download a guaranteed 100% hygienic virtual copy from our website here tonight from midnight.