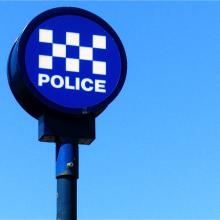 Police in Scotland have issued the following press release. We reproduce it unedited and in full.
*****
Police Scotland is appealing for information to help trace the next of kin of an 81-year-old man in Edinburgh.
Officers attended at Canon Street on Thursday, 2 June, 2022 after Alex Fulton passed away. There are no suspicious circumstances surrounding his death.
Police Constable Neil MacKenzie said : 'Sadly, Mr Fulton has passed away and we have carried out extensive enquiries to identify next of kin and relatives but to no avail.
'I would ask if anyone has any information that could assist us in tracing any potential next of kin should call 101 quoting incident number 0961 of 2 June, 2022.'