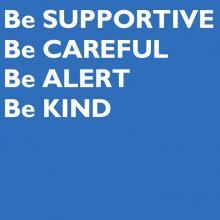 In these troubling times, it's heartening to find local businesses, charities, and individuals rising to the challenge.
Some are making offers of help, some are declaring a determination to keep calm and carry on, others are making public statements of solidarity and high principle.
Below we find a willingness to deliver groceries to the vulnerable and at-high-risk by Bellevue-based Claremont Food and Wine (Tel. 556 7853).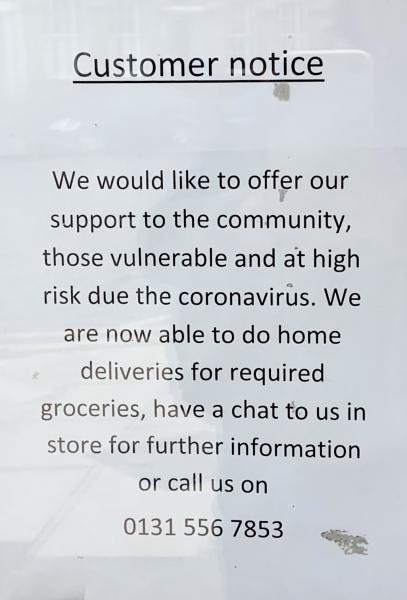 And here is Broughton Street's Vino Wines' practical solution to floating us all off the rocks gently.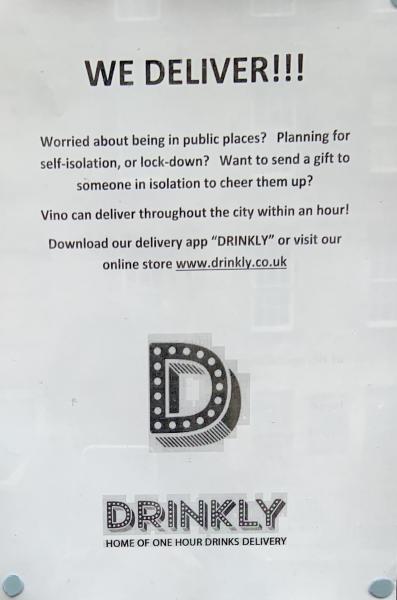 Home-Start Leith NEE is determined to keep helping families with young children.

And Spurtle reader Olaf Furniss shares an excellent point made clearly with maximum brevity.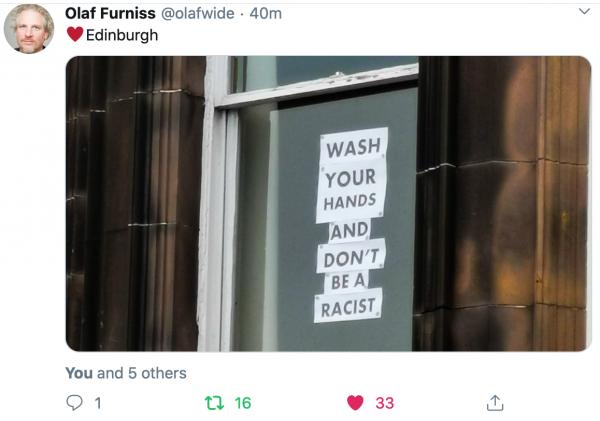 When you see further examples of public-spirited signage in Spurtleshire, online and in real life, please let us know (preferably with a photo). We'll add details to the foot of this page over the days and weeks and months to come.
-----